I'm the Evil Lord of an Intergalactic Empire! - [Interlude] Nias Will Do Her Best
This is a story that happened when economic sanctions were placed upon Liam.
The Seventh Weapons Factory which Liam frequented had received several orders from the Empire regarding how they should conduct transactions.
Tax will be raised if you receive commissions from the Banfield Family.
Do not buy rare metals from the Banfield Family.
Postpone any orders from the Banfield Family.
—The instructions were detailed and extensive, to say the least.
Nias's expression turned cold.
"Count Banfield is the only frequent customer that we have! There's nothing to postpone since we don't receive that many orders!"
The Seventh Weapons Factory was not popular in the Empire as it manufactured weapons that always prioritized functionality over anything else.
Liam had been purchasing their products simply because the Seventh Weapons Factory was where Avid, his mobile knight, was made.
<em>We won't be conducting any more transactions with you because the Empire told us so!</em>
If they said this, the Seventh Weapons Factory was bound to face astronomical losses.
"To being with, it's not like they ever provide us with any rare metals! Whenever they get money, they purchase things from the more popular Weapons Factories!"
It pissed her off greatly.
A junior who had been watching silently asked what they should do in the future.
"How should we proceed? We're supposed to deliver three fortress-class battleships to the Banfield's before the end of this year!"
For the Seventh Weapons Factory, Liam was their number one customer who never hesitated to swipe his card.
Asking them to cut off their relationship with Liam was absurd.
The Seventh Weapons Factory would be finished the moment they did so.
"—Those orders were placed <strong>before</strong> the instructions from above arrived."
"But today, we also received a commission asking us for 1000 battleships to be prepared."
Those battleships were meant to be for Cedric.
"—Since they'll be sent to the military, we can manufacture them under the military's name."
"Are we allowed to do that?"
"Of course not! However, we'll be dead meat if we cut off our relationship with the Count!"
There was a reason why Nias was clinging to Liam.
It was because she was trying to develop a next-generation battleship.
When she attempted to build a prototype without holding anything back, she figured out that she would need a ridiculous amount of rare metals.
Within the Empire, nobody except Liam could prepare such an extraordinary amount.
There were other aristocrats who owned rare metals, but with the exception of Liam, no one was willing to invest such a huge amount of rare metals on her hobbies.
For personal reasons, Nias could not turn her back on Liam.
"Senior, you're being too reckless trying to finish that battleship of yours!"
"I'm betting my life on that child! Even if it's the last thing I do, I'll make sure that this plan succeeds!"
The battleship that Nias was developing contained all of the best technologies that the Seventh Weapons Factory had to offer.
She wanted the battleship to be completed no matter what.
"Are you sure about this?"
"We're in a bad position, but there's little we can do about it. Besides, the tables will turn in the near future. If you stress yourself out every time this kind of thing occurs, you won't be able to last long."
Events such as this were not uncommon in the vast Empire.
Even the Berkely Family which commanded tremendous authority was easily annihilated by Liam.
The situation was always changing.
Nias suddenly received a call from Liam.
"Ah, Lord Liam~~"
Nias answered the call like a cat and requested Liam for rare metals.
"Nias wants rare metals~~~"
Her junior stared at her behaving in this manner with a distant look in their eyes.
Liam, who was on the other side of the screen, also looked at her with exasperated eyes.
"Didn't I send them to you a while back?"
"I want more! I want to try out a new technology!"
"You're always like this—ugh, whatever. I'll send some more. So, how are the constructions of the fortress-class battleships going?"
"They're about 60% done. We don't have enough manpower to simultaneously build three ships."
"I'm understaffed here as well, so I guess a little bit of delay is fine."
Liam then asked Nias about Avid.
"Putting that aside, how's Avid?"
He had requested the Seventh Weapons Factory to perform a detailed inspection of Avid which had taken in the Machine Heart.
Nias put on her serious face.
"There wasn't anything wrong in particular. Nevertheless, I found something interesting."
"Interesting?"
"I believe it won't affect Avid's functionality as a mobile knight, but the Machine Heart is gradually eroding Avid. More precisely speaking, the Machine Heart is merging with Avid's nervous system and trying to become one with Avid. "
"Would that pose any problem?"
"No. In fact, Avid's performance has been improving as of late and will continue to improve in the future. Think of it as a mobile knight that has the potential to grow stronger."
"That's kind of romantic"
"Oh, you understand? It's romantic, right!?"
The two became enthralled over the topic of Avid and ended the call after a brief talk about sending more rare metals.
When their conversation was over, Nias's junior asked worriedly, "Will this be alright? You just bought rare metals from the Count, you know?"
"Huh? You're wrong. I'm <strong>receiving </strong>rare metals from him. That means I'm getting them for free!"
"—In exchange for inspecting Avid, that is. Regardless, the Count found something truly amazing. I always thought the Machine Heart was something that only appears in legends."
"I agree. It's a pity he used it before he told me about it. The Machine Heart……I would've loved to have seen it. And studied it. And dismantled it."
Nias's junior—agreed with her words.
In the end, they were birds of a feather.
"I know right!"
____________________________________________________
Brian (´;ω;`): "This marks the end of Volume 5. Thank you everyone for joining us on this journey. Although nothing about Volume 6 has been decided yet, I trust that we'll meet again someday."
Wakagi-chan (゜∀゜): "Not yet! I still have things left to do! If you found the story interesting, please don't forget to comment down below what you thought! Also, please leave a review! Make sure to spread words about Naegi-chan's achievements to the—"
(´;ω;`)r鹵~<≪巛;゜Д゜)ノ: "Ugyaaa!!"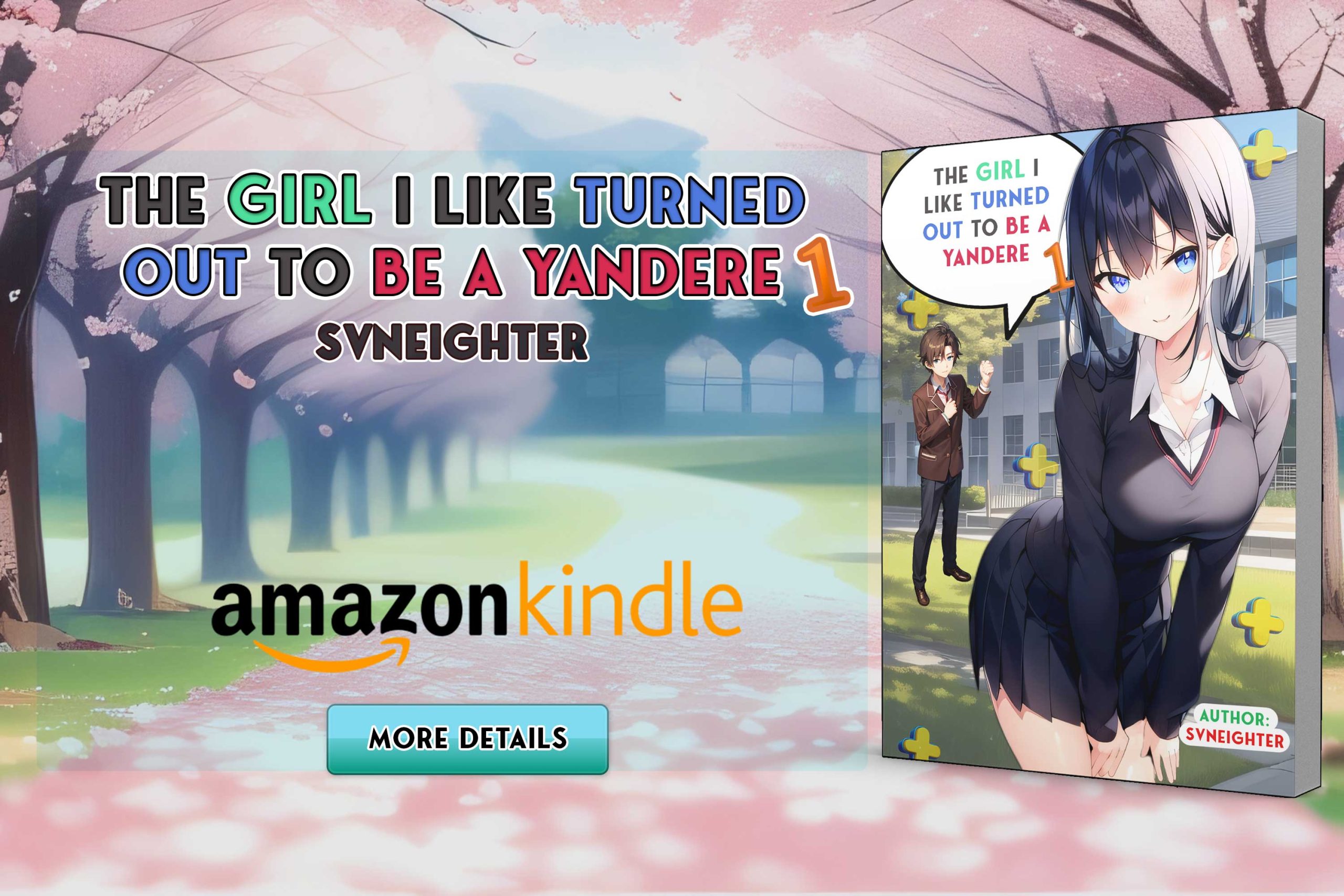 Comments for chapter "[Interlude] Nias Will Do Her Best"
COMMENTS
Tags:
Age Progression
,
Androids
,
Antihero Protagonist
,
Aristocracy
,
beautiful girl
,
Betrayal
,
Comedy
,
Dense Protagonist
,
Fantasy
,
Futuristic Setting
,
Godly Powers
,
Loyal Subordinates
,
Magic
,
Maids
,
Male protagonist
,
Marriage of Convenience
,
Master-Disciple Relationship
,
Military
,
Misunderstandings
,
Overpowered
,
Past Trauma
,
Reincarnated in Another World
,
Royalty
,
Soldiers
,
Sword and Magic
,
Sword Wielder
,
Underestimated protagonist