After Marrying My Childhood Friend Who Was Supposed To Hate Me For Being A Gloomy Person, It Turns Out That She Actually Loves Me Very Much. She's A Cool Takane no Hana On The Outside, but She's Completely In Love With Me. The Girls Are Curious To Talk To Me, But Sorry, I'm Already Married. - Chapter 27
Episode 27: Studying Together
TL: lime
ED: Spynine01

---
It was the night of the Emily incident.
We were sitting side by side in front of the big table in the living room.
"These tests are a pain in the ass…"
"Hey, Taro. Don't slack off."
It's late May, the time for the midterm exams.
We're currently studying for the upcoming tests.
"Why do we have midterms in our final year…?"
"It looks like we'll have tests all the way until December."
It was a depressing thought to think about.
Rin was sitting right beside me, dressed roughly with her bangs up in a hair band.
She is very serious and smart.
I, on the other hand…
"You're no good at anything but math, are you, Taro?"
"I'm not very good at memorizing stuff."
Rin gets good grades all around, and I get good grades in math, but the rest of it was a disaster.
"You'll never get into college with this."
"That's a… problem."
"Why?"
"I have to get a job to support Rin."
Rin giggled… and moved her shoulders close to mine.
I can feel her big breasts against my elbow!
"You're really thinking about the future, huh."
"That's obvious. We're already married after all."
"But, hey Taro. I'll work, too. On the contrary, I can get a job at a good place and support you instead. I'd be more than happy to support you!"
"I'm honored, but I don't want you to. I want to be equal with Rin."
Fufu~, Rin smiled and gave me a hug.
"Hey!? Rin!?"
"Hmm…?"
"Get away from me! I can't study like this!"
"No. I'm injecting motivation into you right now."
Rin hugged me so tightly that her breasts squeezed against me… they were so s-soft!
"Okay, I've decided. We'll also study together from now on so that Taro's grades will improve."
"A-Are you sure?"
"Of course. I'll be happy if you get motivated and study hard. Let's aim for the same university."
Rin's grades were quite good and I knew that the level of the school she wanted to attend was high.
"Leave it to Rin-sensei."
"R-Rin-sensei…"
It was then that the image of Rin in a black suit and glasses, dressed as a beautiful teacher, flashed through my mind.
W-What's happening to me…!
I'm sure my grades will skyrocket if I have such a beautiful teacher to watch over me while I study!
"Every time you get good grades~♡, I'll give you a reward~♡"
"Reward!?"
"Yes. I'll even give you something erotic."
"Even naughty ones!?"
What the hell. That's the best.
"So, Taro-kun, let's study hard. Okay?"
"Yeah… that's right. Um… it's about time, so Rin-san. Can you let go of me, please?"
Rin has been hugging and rubbing her cheeks against me the whole time throughout the conversation.
"I'd like to do this a little bit longer."
"Y-You know… I have to study…"
"Tsk. It can't be helped."
Sigh, Rin lets go of me.
After all, I'm still excited about it… but I'm also a little bit disappointed after she let go.
"Fufu~♡ Taro, I feel like you want it even more than me~♡"
S-She found out!
"It's okay to do it whenever you want to. If it's hugging your wife or even kissing her."
"W-Well… that's for later."
"Tsk. Later… Well, that's fine too.".
"Come on, Rin-san, you're neglecting your studies."
"Yees."
I asked Rin to teach me this and that.
She's very intelligent, and she's very good at teaching too.
"When the test is over, let's go out somewhere."
Suddenly, Rin murmured.
"Somewhere?"
"Somewhere is… somewhere."
In other words, she had no concrete plan in mind.
"If you ask me where…. ah. By the way, I got a travel ticket from Isamu-jiichan."
Rin's eyes sparkled after I said that.
"Travel! That's great, let's go!"
"But… it's May."
"If we let this timing slip away, we won't be able to go on any more trips in the future. The school trip is already over, and we'll be even busier in the summer."
That's right.
We are students preparing for our exams, after all.
"Then, when the test is over… let's go"
"Yes! Yes! Yay!"
Rin raised her hands and said smiling.
"It's our honeymoon!"
"T-That's right… It will be our honeymoon."
We got married in April and now it's late May.
We didn't have a honeymoon yet.
"So that's where we'll have sex for the first time."
"Hah~~~~~~~~~~~~~!?"
What? What did she just say ?
"Eh, are you surprised?"
"No, of course I'm surprised! Rin is saying something strange after all!?"
"Isn't that what a honeymoon is all about though?"
"Th-…! That's…"
Certainly I often hear that in general when people talk about honeymoons, but…
"But we're high school students… remember?"
"We're a couple before we're high school students. Taro-kun."
That's true… and if you're married, there's nothing wrong with having children… no…?
"No, but we still don't have any money to support the kids…"
"We can make it if we both work hard. My grandparents will be able to help us too."
"No, but…"
"Or…"
Rin looks up at me anxiously and says.
"…Do you not like being with me?"
"T-That's not the case!"
To be honest, Rin has a very attractive body.
Whenever we sleep together, I almost touch her again and again.
I'm trying to hold myself back, but…
"Then, it's decided~♡"
"Ah, y-yes…"
And so our travel plans were decided abruptly.
---
A/N:【※To all readers】
If you find this story interesting or are curious about the rest of the story, I would appreciate it if you could support it by bookmarking it or clicking [☆☆☆☆☆] below the ad!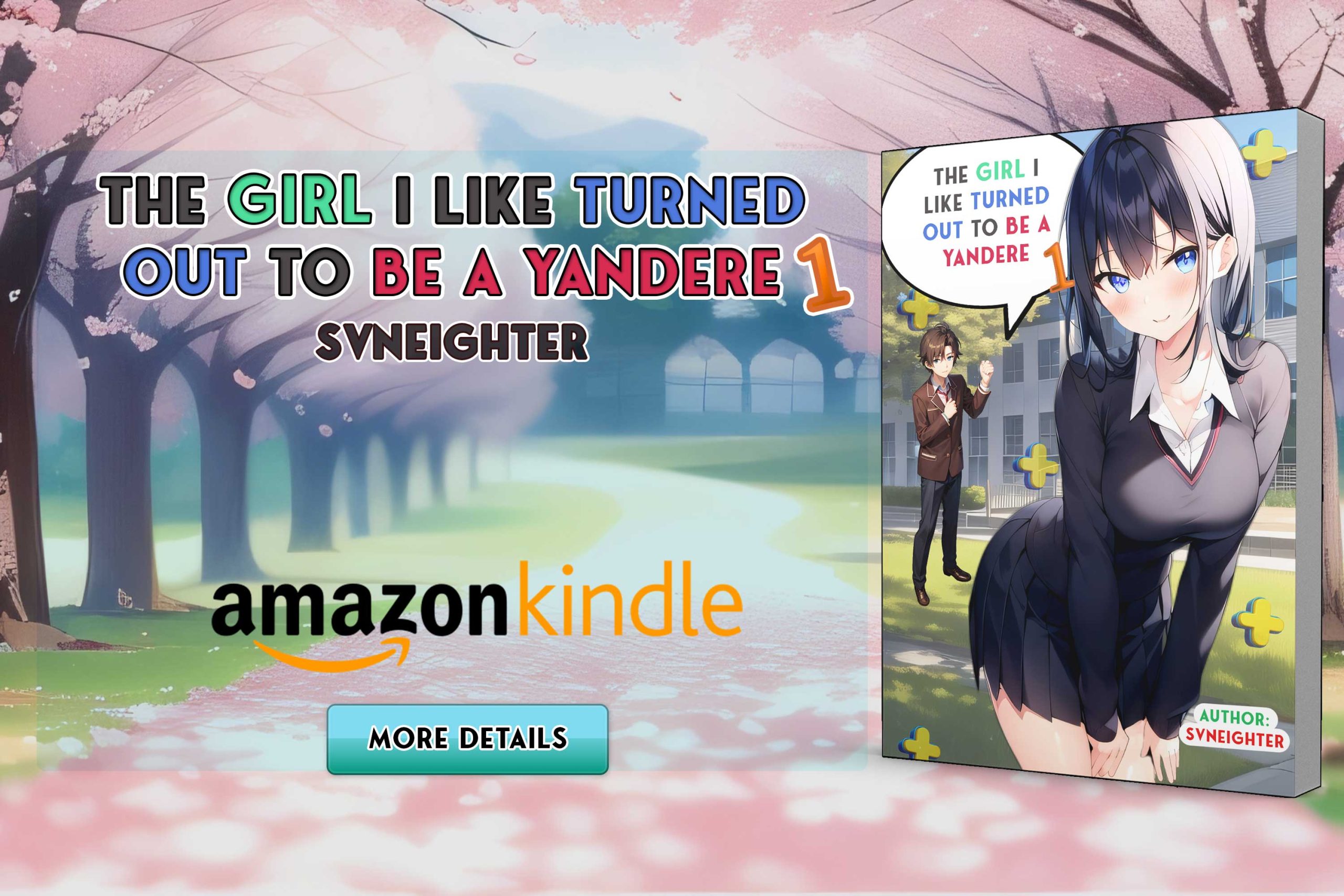 Comments for chapter "Chapter 27"
COMMENTS