About the Time I Picked up an Angel in the Park and She Said "I Like You". - Epilogue: Someday Again
"Alright~! First, let's go to the restaurant Chinatsu wanted to go to."
Takuto said so and walked in the front. Behind him were Chinatsu, Kaede, and myself. The restaurant that Chinatsu wanted to go to was unexpectedly close.
We went to the store and looked at souvenirs. You may think that it would be better to buy souvenirs on the way home, but if you buy them first, you will have the advantage of being able to visit other places at a leisurely pace and avoid the rush of not buying souvenirs.
"Look! They have wooden swords!" I exclaimed,
"Yeah, …, don't tell me you're buying one?" Takuto asked,
"I'm not going to buy it, but I was just looking at it and thinking how great it was."
Indeed, looking at it tickled my heart. It felt like my inner chunni was coming out. The more I looked at it, the more I thought it was cool.
Then Kaede looked at me, smiling.
"W-What is it?"
"Just thinking you look quite cute with sparkling eyes."
"Were they sparkling that much?"
"Yes! Very much."
That much, huh…I guess I was looking at this wooden sword as if I really wanted it.
◆◆◆◆◆
I didn't end up buying the wooden sword. We each bought a souvenir and headed to our next destination. Next, we headed to Kiyomizu Temple, which I had wanted to go to.
It was a little earlier than planned, but I guess that gave us more time to see the temple. Takuto and Chinatsu said they wanted to see the temple alone and left us. Maybe they left us so that me and Kaede could be alone together.
"It's amazing,…… So beautiful."
My mouth was open, and I was unable to speak. Rather, the view of Kiyomizu Temple was so beautiful that I was at a loss for words.
"Ren-kun, you said before that you didn't know if there was any place I wanted to go?"
Suddenly Kaede asked me.
 "Ah, I said that. Don't tell me you just thought of something?"
Could it be that the place you want to go now has suddenly appeared, or that you really had somewhere you wanted to go but couldn't bring yourself to say it?
"No, it's not like that, but …… I think it's not about where you go but who you go with that matters. I was able to see this scenery because Ren-kun was there. I was so broken down that day that I thought I was going to die, but it was you who showed me the light. If I had died then, I would not have been able to see such a beautiful view. So many great friends, so much fun working part-time, … everything …. everything."
I kept my mouth shut and listened. I don't think I helped. There were things that would have remained the same no matter who had a hand in that situation.
However, Kaede had chosen to live on her own. And, she was living each day as hard as she could. That alone was an amazing thing.
"If … my wish comes true, I would like to come back …… to see this view again someday. …."
Kaede must have been trying hard to hold back her tears, because small tears dripped from her big, beautiful eyes, and then, as if everything that had been holding them back collapsed, large tears began to stream down her cheeks.
I looked at her and gently hugged her.
"We'll come back. I don't know how many years it will be, but … we'll see it again someday."
After saying that, I hugged her tighter this time.
◆◆◆◆◆
"Look Look! Mama!"
The people around her were smiling at the girl's obvious excitement.
"Running is dangerous!"
"Now now, it's fun, no?"
"You always pamper her like that. …, you really have a soft spot for your daughter."
"I feel like I have a soft spot for my wife too."
When I said so, I got hit lightly. I was getting embarrassed because of the way people looked at me. ……
"Mama! Come on~!"
"Yes yes! Coming"
Saying so, the girl waved in our direction.
"Annnd, Gotcha!"
"Uwa~~ hahaha"
"Mou~~, I'll hold her else she'll start running around again and it'll be dangerous."
"It's beautiful~"
I said and looked at this nostalgic view again.
"I'm so happy right now!" My daughter exclaimed,
"Me too. I feel really lucky." Kaede said,
"I love you so much! Ren-kun! As a family of course!"
"Me too!!"
"Yeah, I love you both, too, as family, of course."
I said and hugged Kaede and my own daughter tightly.
Author's Note:-
I am pleased to announce the completion of "About the Time I Picked up an Angel in the Park and She Said "I Like You". Thank you very much for your support. I am especially grateful to all the readers who have been waiting for this work to be updated. I don't know if I was able to live up to your expectations or if the ending is really the right one, but I hope you have enjoyed this work. As I said before, I thought I could not finish this work. The fact that I managed to finish it is more than half thanks to the readers. Thank you very much. Finally, I will continue to focus on romantic comedies in the future.
–Kusunoki no Aru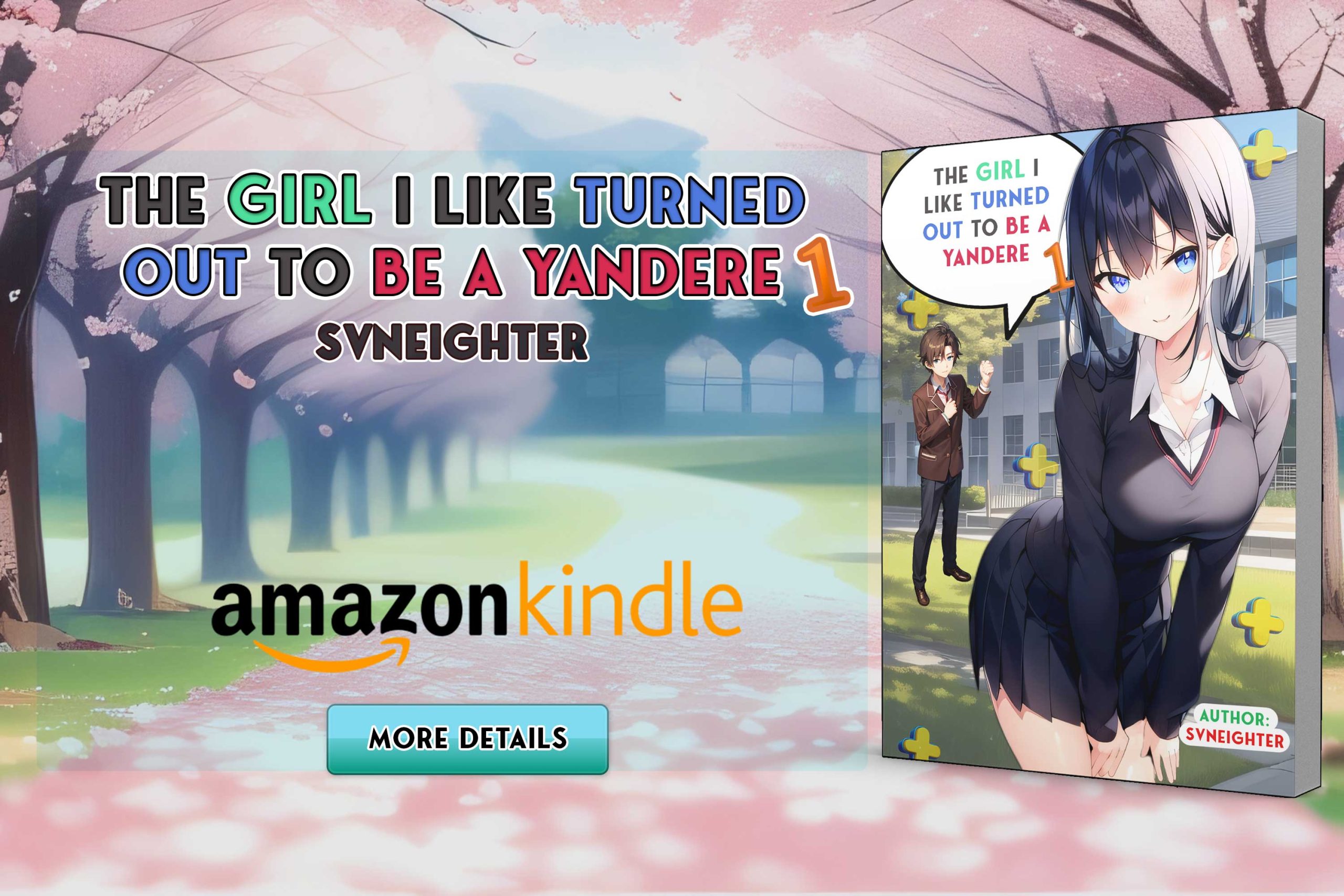 Comments for chapter "Epilogue: Someday Again"
COMMENTS