A Story About A Girl Who Regrets Abandoning Her Childhood Friend. - Chapter 01
---
A Story About A Girl Who Regrets Abandoning Her Childhood Friend
---
Chapter 01
---
"Look, can you just stay away from me please?"
"Eh… Um… Mai-chan…"
His face lost color as he looked at me.
The pale boy that I, Mai Kiyosato, am referring to is my childhood friend Hibiki Oizumi.
We lived in the same neighborhood and have known each other since we were kids.
Even though he was a man, the weak Hibiki was a clingy person, always following me around.
He is a high school student now, but still as weak as he was before. He's below average in studies and sports.
He has a baby face that doesn't look like a 16-year-old's… To put it better, he is neutral.
The only special skill he has is playing the electric piano.
He's plain.
He's too plain.
The fact that this childhood friend of mine still adores me is irritating.
The only reason Hibiki hasn't been ill-treated is because he always stays by my side.
If I say so myself, my looks are good and I have a high rank in the school caste.
In spite of that, I was unable to get into any relationships in Junior High school, since people thought I was dating Hibiki.
"Mai-chan, something like that… I don't want it…"
"You know, you should speak up clearly! I'll be going out with Nagasaka-senpai, who's a third year student in our school.
This is the undeniable truth.
For this reason, I'll be parting with this timid man.
Nagasaka-senpai is also a musician and a band member.
Compared to the plain Hibiki who plays the Electronic organ meekly at home, Nagasaka-senpai is much cooler.
They have been performing at big live houses in Tokyo and have been invited to make their major debut.
He rides a big scooter and looks like a yankee, which I think is wild.
"That's why… Bye-bye, Oizumi-kun." (Tl note: This is the part from which the pain starts. Oof, I feel really bad translating this.)
I called him by his last name instead of his first name.
When I saw Hibiki drop to his knees, looking as if he was about to die, I turned on my heel and walked away.
♢♢♢♢♢♢♢♢♢♢♢♢♢♢♢
It was autumn, and the day of the cultural festival.
The sound of guitars and drums echoed from the gymnasium.
It was a live stage performance by a group of volunteer bands.
In between the performances, I could hear the girls cackling and screaming.
"Che! Being treated as a lousy band, really annoying!"
Nagasaka-senpai spat out abuse while holding a cigarette in his hand.
Next to him, there was me, his girlfriend.
Before I knew it, I was being called a "yankee" and a "DQN" due to Senpai's influence.
I dyed my hair blonde, darkened my skin, and wore silver jewelry around my neck and waist.
"Well, at the school, there's no one who can keep up with my guitar skills. There's no way I'm going to play in a playground for amateurs."
"That's right, Senpai."
I gave him a little nod, but I knew that was just him being tough.
I've heard him perform many times in the six months that I've been dating him, and I know that he's only slightly good, and that he's been embellishing his stories about live music venues in Tokyo and his major label debut.
The reason for this was that I had been forced to listen to my childhood friend practice playing the electronic organ.
Today's electronic instruments can faithfully simulate the sound of a guitar or violin.
The fake guitars that I had often listened to were far superior to the ones played by my seniors.
It's boring… Mai, we're done for today, okay?.
"Senpai…"
So, at this point, I knew what I had gotten myself into.
He is a so-called troublemaker who has repeatedly joined and left various bands.
I thought that no one would want to form a band with him.
As we were leaving the school, we passed by a teacher's parking lot.
There were two people unloading music equipment from a van.
"Thank you for coming all this way, Kobuchizawa-sensei."
"It's my cute student's big day, so isn't it natural for me to do this?"
Mika Kobuchizawa is the prettiest teacher in the school.
The line of male students that adore her is endless.
She was incharge of English class, which was full of proud boys.
The person who was with the beauty was Hibiki.
"They're pretty heavy, aren't they? Synthesizers."
The conversation between the two.
I found myself listening to it from a distance.
Hibiki, who used to be weak, was taking the initiative to carry the electronic organ.
"Oh, Mika-chan! What are you doing?"
Nagasaka-senpai, who noticed the beauty, called out to her in an overfamiliar manner.
After hearing his call, both of them looked over their shoulder and turned around, and I met eyes with Hibiki.
"Ah, Isn't it Nagasaka-kun! Can you help a bit?"
"No no, It's a rule of mine to not do any heavy lifting."
While they were talking, Hibiki gave me a light bow.
"Hm? Mai… Do you know him?
"Ah… I'm Mai-chan's childhood friend."
When Nagasaka Senpai glared at him suspiciously, Hibiki returned a stare that was resolute.*
There were no similarities between his previous and current self.
"Is that right? Mai…"
When I saw Senpai look at me sullenly, I couldn't help but smile.
"Ah, if it's fine, will you come watch my performance?"
To the Hibiki who smiled at me, I said…
"What are you saying? I'm not interested in Hibiki's… Oizumi-kun's performance!"
By reflex, I replied to him coldly.
Senpai stared at me and Hibiki, then came to a realization and gave a grin.
"You don't have to call these delinquents to watch, I'll watch your performance, okay?"
Kobuchizawa-sensei went to the rack to unload the equipment and gave a glance toward us.
"Fu-n, useless. Let's go quickly, Mai!"
"Yes, Senpai."
For a moment, Hibiki had a slightly sad expression on his face.
If I had gone to see Hibiki's performance at the time… Would my fate have been different?
♢♢♢♢♢♢♢♢♢♢♢♢♢♢♢
The next morning.
As soon as they saw me enter the classroom, some girls came swarming in.
"Kiyosato-san, you were in the same class as Oizumi-kun from Class D, right?"
"What?"
"Hey, does Oizumi-kun have a girlfriend?"
"I don't think he has one…?"
All the girls in the class shrieked.
It seems that yesterday's performance was really great.
It was not a band, but a solo stage with synthesizers.
He wrote, played, and sang the songs by himself.
He's called the ideal prince, and is said to be the modern-day Komuro Tetsuya by his classmates, regardless of gender.
(But why… did it have to be Hibiki…)
♢♢♢♢♢♢♢♢♢♢♢♢♢♢♢
At the end of the year, Senpai was arrested for assault.
Furthermore, after his arrest, he tested positive for drugs, and I, who was his girlfriend, was also subjected to the test.
Fortunately, the test came out negative since Senpai never gave me any drugs.
He was expelled and sent to a youth imprisonment center. 
Since I was the girlfriend of a criminal, which was unheard of since the founding of the school, I was completely isolated.
My close friends completely stopped talking to me and ignored me. It became a common occurrence for me to be talked about behind my back.
Due to that, I had to spend my school life taking special guidance classes which took place in the office.
I had to go to school at a different time from the rest of the students.
Although I studied in the same school building, The school made sure that I wouldn't be able to talk to any of my classmates.
It was on the day I went home, close to winter break.
Students generally left before it was dusk, but by the time I left for home, it was already past 7pm. The entire school was empty, even the club activities had already ended.
When I left through the school gate, what I saw was…
"Ah, Mai-chan…"
It was a nostalgic voice.
Hibiki called out to me as he exhaled white breaths.
"…What is it?"
I gave a sullen look to Hibiki, when he smiled at the fact that I was alone.
"Come home with me, like you did before."
"Didn't I tell you to stay away from me?"
Was he waiting for me at this hour?
I should've been happy inside, but words of rejection poured out of my mouth.
We walked side by side, along the dark school path.
"It… It's quite a shame about what happened… with Senpai."
In hindsight, I think Hibiki chose his words with my position in mind.
But all I could think then was that he was making fun of me.
However, that being said, it felt annoying that Hibiki still cared for me.
I don't know if it was pride or desperation; I can't figure it out.
"Haa? What is it? Feeling sorry for me?"
"You're wrong. I'm just worried about you, Mai-chan…"
Hibiki still irritates me.
Even though he's my childhood friend who still cares for me like this.
Towards that Hibiki, I spat out even more abuse.
"Waiting for me to go home with you, can you stop that? To say it clearly, it's a nuisance."
♢♢♢♢♢♢♢♢♢♢♢♢♢♢♢
It was winter break, and the New Year had begun.
The first snow fell and during a cold New Year's dawn, I was in a hospital.
"You're sick… with Chlamydia." (TL Note: Don't worry if you felt pain reading this. Same here. Aimed at the Shoujo demographic. Oof pain) (EN Note: I never heard of this, cannot relate.)
At the doctor's words, my mother, sitting beside me, slumped her shoulders in disappointment.
I was informed that Nagasaka-senpai, who was in the Youth Imprisonment center, had developed the disease, and the doctor recommended that I have a checkup.
When I returned home, my father was furious.
He complained at Nagasaka-senpai's house when the person concerned was not there.
The third semester began, but I was still taking special classes.
In the midst of those lonely days, I collapsed due to poor health.
I was rushed to the emergency room and the hospital told us about a cruel truth.
I was pregnant with Nagasaka-Senpai's baby.
The new life in me was nipped in the bud due to the fierce opposition from those around me.
I dropped out of school without moving to the next year.
I didn't see Hibiki even once after the new year.
On the advice of my parents, I moved to my mother's home in the countryside, where I graduated from a regular high school.
♢♢♢♢♢♢♢♢♢♢♢♢♢♢
I came home from work.
I have no friends, no boyfriend, and a poor temporary job in a rural area.
I don't have any money to save, and I'm doing my best just to live each day.
But there is one thing that I look forward to.
"Oh, he's going to be on TV today!"
I checked the information on my phone and hurriedly turned on the small, cheap TV.
A glittering music program.
Along with idol units and big-name singers, a talented musician would be introduced.
"I'm Oizumi Hibiki!"
"Good evening, nice to meet you!"
The person on the screen is Hibiki, who was my childhood friend.
His debut song was a big hit as the theme song for a popular TV drama, and since then he's been constantly hitting the charts.
His sweet mask has made him the No. 1 man in the world you'd want to embrace, and this year he has been working as an accompanist for a Hollywood movie and is also an actor.
Watching Hibiki's activities from afar has become a source of comfort for me.
"I heard that this new song is about a sad breakup, but I wonder if it's based on your real-life experience…"
The sunglasses-wearing host asked with a grin.
"Is it? Fufu… I'll leave it to your imagination."
After saying that, Hibiki went to the set.
"Then, please listen to Oizumi-san's new song, 'Why Did You Abandon Me?'"
As I mulled over the lyrics of the new song, I could only shed tears in my cheap apartment.
Something important that I finally realized after it was too late for everything.
Why…? Why did I…? Why did I abandon you…?
Author's note:Revenge? Cuckoldry? BSS? What is this? The author doesn't know what it is either. After this, there's an epilogue (Hibiki-kun, who became a big musician, meets Mai again, and… has a happy ending? More woe?)  will be added. Please wait a little longer, as I'm writing it in a hurry. I'm looking forward to your comments and suggestions.
TL Note: What was this? I'm waiting for the epilogue, but this was completely unexpected.
I took this just because Ryuubii-dono told me to and said it was a good romance. The first part was pain.
ED Note: What is this? Are you in pain? Then my goal has been achieved, haha.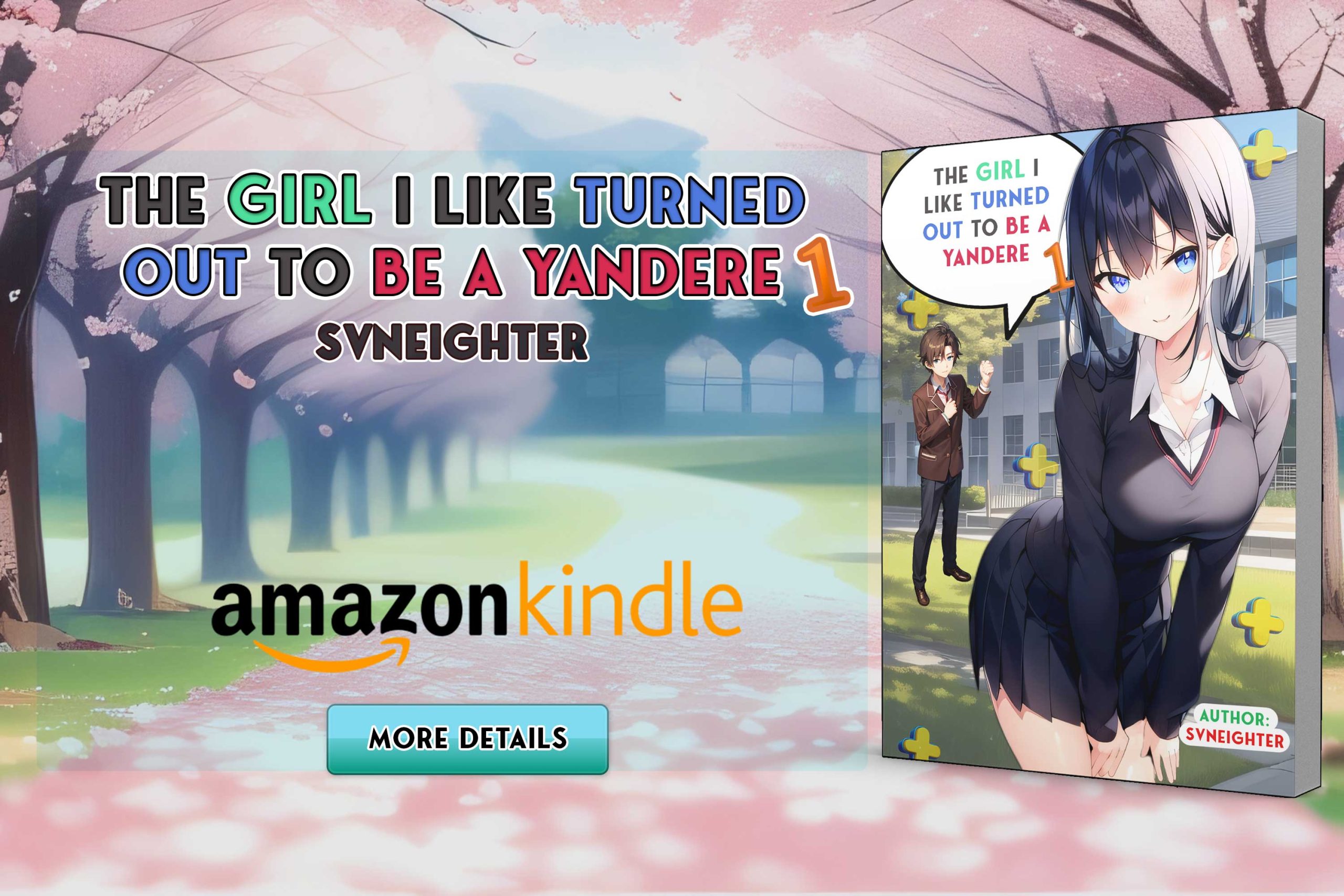 Comments for chapter "Chapter 01"
COMMENTS