Is it too much to ask to be supported by a spoiled older instructor? - V2 - Chapter 2 - A Leisurely Trip (5)
V2 - Chapter 2 - A Leisurely Trip (5)
***
Argh! Ahh!!! Nee-san thought of something weird again.
After visiting the Sakudo Farm, I didn't expect Nee-san to visit a lingerie store next.
I can forgive them for bringing Theo-kun if that's what they only wanted to do.
However, if what I heard while hiding behind the shelves is true, Nee-san will show him her underwear.
That won't do! That's absolutely not right! What is that old hag thinking?
And she even got Erza involved! No matter how much she says it's for finding inspiration, there's a limit to that!
I, I have to stop this at all costs! I have to protect Theo-kun from Nee-san and the others!
That's right! I can just make them appropriately dressed!
"U-Umm, dear customer? What are you doing?"
This was not looking good, and the shopkeeper is treating me like a suspicious person. But I can't back out now… Ah, that's right. Let's ask for help from the shopkeeper! Ninety percent of the women in the capital are fond of Theo-kun. So if I mention that it's about Theo-kun, I should be able to get her to come on my side…
"Sh-shopkeeper, it's me, Miya Samuel."
I said as I pulled my knit hat on a little lower.
"Eh? That Miya Samuel…?"
"Yes. I'm on guard duty for Theo-kun and need your help."
"A-are you asking for cooperation…?"
"Yes. It's easy and not a bad deal for you."
"W-what do you need me to do…?"
"Just have a chat with Theo-kun. You'd love that, right? Please?"
***
"Theo, can I have a word?"
While I was waiting for them to get changed, Erza came out of one of several lined-up fitting rooms. Only her face was visible.
"What's the matter…?"
"I can't fasten my bra strap. I can't get my hands around it. Help me."
"Can I decline?"
"If you do, I will run outside like this."
"Please don't do that."
I was afraid she would do it, so I reluctantly and maturely agreed to her request even though I hated it.
I was about to enter Elsa's fitting room when I opened the curtains, and the next thing I knew…
"…!"
What reflected in my view was Erza in her string underwear.
It was too exciting. Erza's back was turned, but her top was still untied, and her bottom was more revealing than a T-back, so it looked as if she was naked. So this is what a string iis…
"I don't mind even if you attack me right now."
"Shut up…"
"Want to see the front?"
"…Don't want to."
The front should be apparent, considering it is a string. The mirror reflected Erza's front, and I could see many things flashing in the mirror.
"Take a closer and proper look at me."
Erza said as if aware of my gaze through the mirror.
"I also like a pervert Theo like this."
"Ugh…!"
"Moreover, can't you tie a bit faster?"
After immediately saying that…
"Fordout-sama."
A voice came from behind. It belonged to a female shopkeeper at this store.
I thought it was a warning not to make a fuss in front of the fitting room, but apparently, it was not.
"May I have a moment? This way, please."
"W-what is it?"
She then grabbed my arm and took me into the backyard.
"Umm… What fine weather we have today!"
And then the female shopkeeper said such a thing. What's up with her? Is she making small talk?
"Ah! Actually, I'm a fan of Fordout-sama. Always expect my full support."
"T-Thank you very much… By the way, why did you want to see me?"
"Yes. Umm… This just arrived for summer fashion. What do you think?"
For some reason, the female shopkeeper introduced me to a new pair of underwear.
I feel that something's up. The topic of conversation is inconsistent. The female shopkeeper seemed to be randomly making words up on the spot. Yes, as if she was trying to stall for time.
"─Ngh…!"
It was then.
We heard a moaning voice coming from the fitting room. It was Erza's voice.
It was a clear sign that something was wrong.
And this unusual conversation with the shopkeeper.
"I'm sorry. Please excuse me. And tell me who sent you later, okay?"
"Ah, please wait!"
I shook off the female clerk stopping me and went back towards the fitting room.
There, I found Erza slumped, fully clothed, in a private room with the curtains fully opened. No external injuries. She was also conscious.
But something did happen.
'What's up with this? What happened?"
"A strange being forced me to wear clothes… and humiliated my individuality."
"What are you talking about?"
Apparently, it was not a painful situation. It's just that Erza was forced to wear clothes.
"Hmm… maybe it was the person from earlier?"
The person who shot the rubber bullets. The same one who has been watching and interrupting with mischievous childish interruptions. They even used the female shopkeeper as a distraction and stopped me in my tracks.
Oh! Come to think of it, how's Sara-san?
I hope it was just Erza.
I left Erza's side and quickly peeked into Sara-san's fitting room.
"*Peek*…"
There, I found Sara-san sitting slumped over in her skimpy underwear. I'm worried that something happened. But my mind couldn't help but be drawn to her sensational figure.
Skimpy underwear… A string would have been better, but it was also very revealing that I could not continue looking directly at it.
Thus, I hurriedly turned away.
"I-Is everything all right..?
"Nishishi… You're such a good boy to turn your eyes away, Theo-kun~."
"If you can talk like that, then I guess you're alright."
"That's right. I just got hit a little bit."
"What do you mean by that?"
"I resisted being dressed, and that person gave me a tickle here and there as punishment."
"This is the same person who dressed Erza, right? Who was it? If he was hiding his face, do you know who he was?"
"Hmm, well, I'll just keep my mouth closed. It's for that person's sake."
"Eh? If you have an idea, you should just tell me…"
"It's alright! Don't worry! There's nothing wrong with it, and I'd feel sorry for that person if you knew."
"B-but…"
"No, it's really okay. There's nothing wrong, alright? I assure you."
She's really sure about it. Maybe it's all good? But considering that no harm was done, that may be the case. It's probably something not to worry about.
"If you're really sure about it… then I won't pursue it anymore."
'Umu, umu. That's a wise choice. It's fine! Anyway, there's nothing to worry about. I've also confirmed what I wanted."
Sara-san has made some progress upon meeting the criminal.
It's not about the inspiration for the weapon design. A different matter altogether. What is it about?
"More than that, Theo-kun, can you wait outside the store? If you're here, the suspicious person might return because of jealousy."
"I… understand. Then I'll be outside."
Thus, I left the lingerie store for the time being.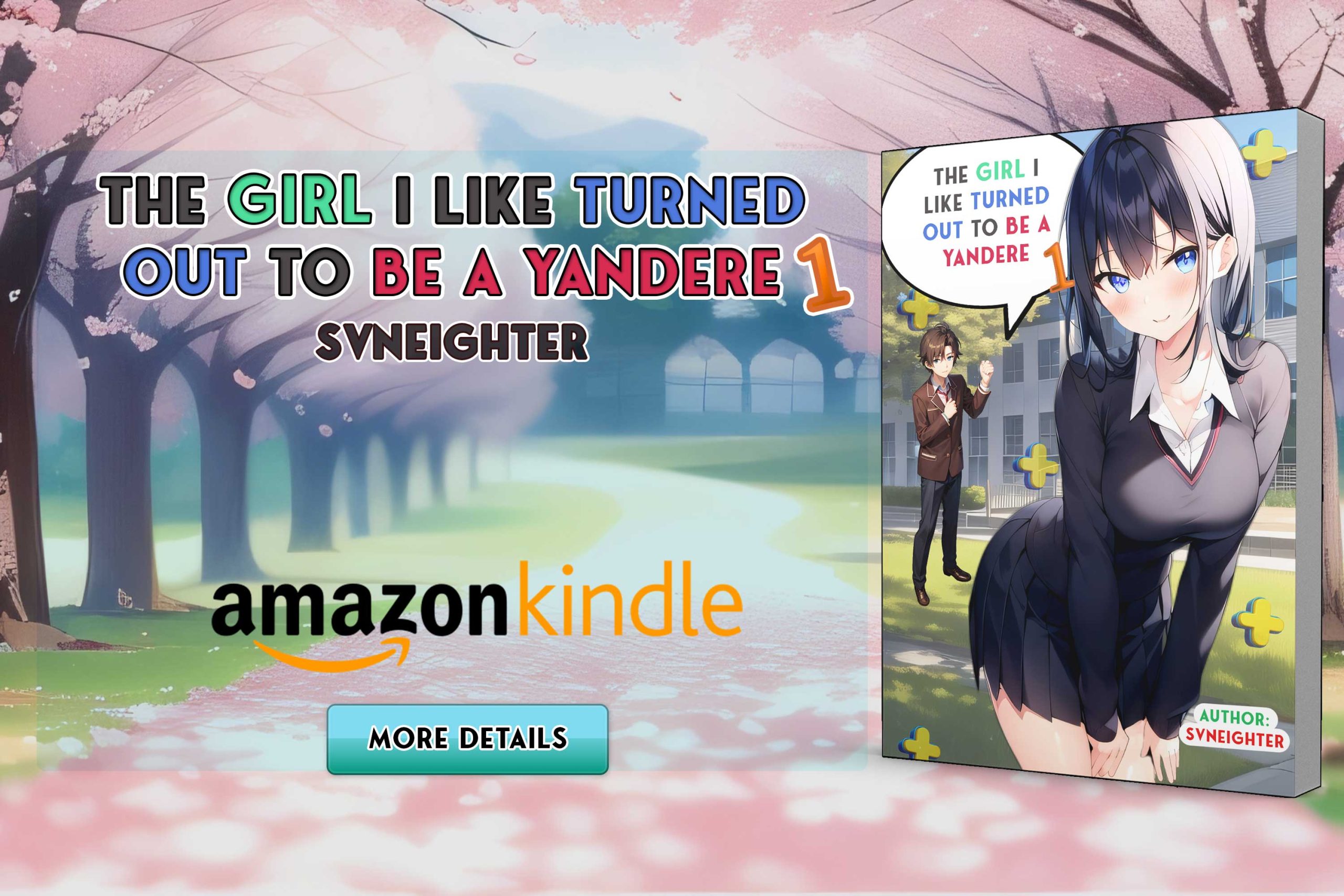 Comments for chapter "V2 - Chapter 2 - A Leisurely Trip (5)"
COMMENTS