After rebirth, I confessed to the losing heroine - Chapter 8- Home?
Hiroto got his memories but the most prominent ones. He could act and behave like the original Hiroto but the most basic of things might get influenced by the invasion of a foreign soul on this body.
The same goes for things that a person gets more habitual with, rather than remembering. Like the right switch to turn on the light, or where to find that one sock that always disappears.
And currently, Hiroto is focused on learning the routes around the locality and the streets that lead to his home. He has a sharp memory and a habit of keeping pinpoints. Hiroto can pinpoint a landmark, and navigate through the routes in the future based on his remembrance.
As the car made its way across the third lane after entering the residential area, it took a left turn and stopped before the second house in the street. There was enough space to park the car but it surely could cause a roadblock at any time, so Hiroto shooed away the driver quickly.
"So this is my home, eh?" It was nothing excessively magnificent since their family had been dethroned recently. However, in Hiroto's eyes, anywhere is peaceful until your morning isn't beginning with the smell of blood and gore around.
Taking a long breath Hiroto finally decided to walk in as he pressed the security lock key. Another muscle memory thing.
Walking inside, the entrance seemed fairly normal with a shoe rack and umbrella stand at the left and some decorative plants, and a key holder resting over the rack.
Exchanging his shoes with indoor slippers, Hiroto slowly made his way inside the house, unknown to him, where he could find someone.
In the game, there wasn't much about Hiroto's family and background except for some occasional appearances whenever Yuichi stayed over. And so, Hiroto's only assistance was his memories.
Walking inside the living room which was on the left of the lobby, Hiroto found a presence not from far away. The sound of cutlery informed him that the person was currently in the kitchen and preparing dinner.
"Dad." Calling out to the man who was enjoying his retro music while whirling the spatula in the pot, Hiroto was notified about his arrival.
"Ah, Hiro? You are back early." It was the peak period of the evening, and generally, Hiroto doesn't return around this hour.
"Was just feeling a little under the weather. Where is Mom?" While trying to act normal, Hiroto made his way toward the refrigerator, took the bottle of water, and gulped some content down his throat.
While he was at it, Hiroto glanced at the face of his father.
Gray hair, black eyes, rectangular glasses. Modest height and built and simple polo t-shirt with trousers. The head of the family—Takeda Ryouske.
"She went for her flower decoration classes…" The old man's voice dimmed at the end of his words and there was a reason why he seemed hesitant informing such a thing to his son.
Hiroto's personality has turned conservative and very stingy after the downfall of the Takeda family. He mostly narrows his eyes at spending money for anything that could be regarded as 'miscellaneous'.
Even Hiroto himself stopped his dance and martial arts classes just some months ago, and surely, following the younger one steps, the older man no longer even thought about playing golf and his mother stopped meeting her friends and brought her hobbies to an end.
That was why, when Ryouske suggested his wife join the low-fees consuming gardening classes, he knew his son wouldn't like it. The lady also denied the suggestion, however upon persuasion from her husband, she finally surrendered.
Ryouske was prepared to hear some reprimanding from his son and he was planning to say nothing in retaliation. After all, as a father and a husband, he has failed his family.
But, little did he except, the first thing Hiroto would say upon hearing the news would be so unexpected.
"Is that so? Well, I hope she makes some friends there."
Ryouske dropped the spatula back in the pot which made the soup splash a little on his skin. However, he didn't feel the burn from the soup. He was…entirely senseless at the moment.
"….what did you say?" Ryouske couldn't believe what he heard from his son, which urged him to affirm whether he heard him right.
In response, Hiroto just gave an awkward smile before relaying his thoughts, "I know I have been quite rude these days…but it's not like I hate seeing my family being happy."
Saying so Hiroto made his way out of the kitchen, leaving a dumbfounded father behind.
****
[Hiroto's POV:]
Leaving my 'father' behind, I made my way to the first floor of the house where my room along with storage and a guest room was located.
Considering the old man, then I was not sure how I felt to have a father but I didn't want to make this weird by calling him by his name all of a sudden. Things would have gotten problematic and I had no issue regarding them as my parents.
…I mean, why shouldn't I?
I didn't have any experience of how it feels to live under familial shades so calling a partial stranger man, my Dad, didn't feel repulsive.
*Click*
Turning the doorknob, I walked inside my room which was spacious enough at first glance, that I could easily practice some kicks and punches whenever I felt like it.
There was a single bed opposite the door, a study table in a corner, a bookshelf, a wardrobe, and a door that led to the bathroom. There were two toilets on the ground floor. One in the lobby and the second in the master bedroom.
I have already studied half of the house for the necessary preparations. After all, living in a strange place without enough backup…too insecure.
Once I sat down on the bed, I let my thoughts sort out a little as some words subconsciously left my lips,
"Now…let's begin."
*****
[Third Person POV:]
As Yuichi thought, there was indeed something serious going on through his friend, Kaori. She has been behaving strangely for some days. Her usual cheerful aura has vanished entirely and what surrounded her was only gloom and depression.
And today, Yuichi finally got to know the reason.
"So apparently, your sister went to a party and slept with a stranger in the heat of the moment and that guy is now blackmailing her. For compensation, he contacted you and has invited you to a strange warehouse."
Was what he summarized after a half an hour-long sobbing story of the girl. She was broken into such a state that Yuichi felt his heart getting heavy. He tried comforting the girl as much as he could but considering the matter of concern, her condition seemed justifiable.
"Y-Yes. I am sorry to drag you into this, Yu-kun."
"What are you saying, Kaori? Rather, I am agitated that you didn't inform me in the first place and waited for this long."
True to his words, Yuichi felt a little sad that his friend didn't share such a crucial matter with him even though it had been days since she got to know about it.
Kaori didn't say anything and just kept her head low with complicated emotions swirling in her chest.
Yuichi remained silent for a moment before he declared his intentions straight away,
"I am coming with you."
*****
A/N:- It ain't fast-paced right?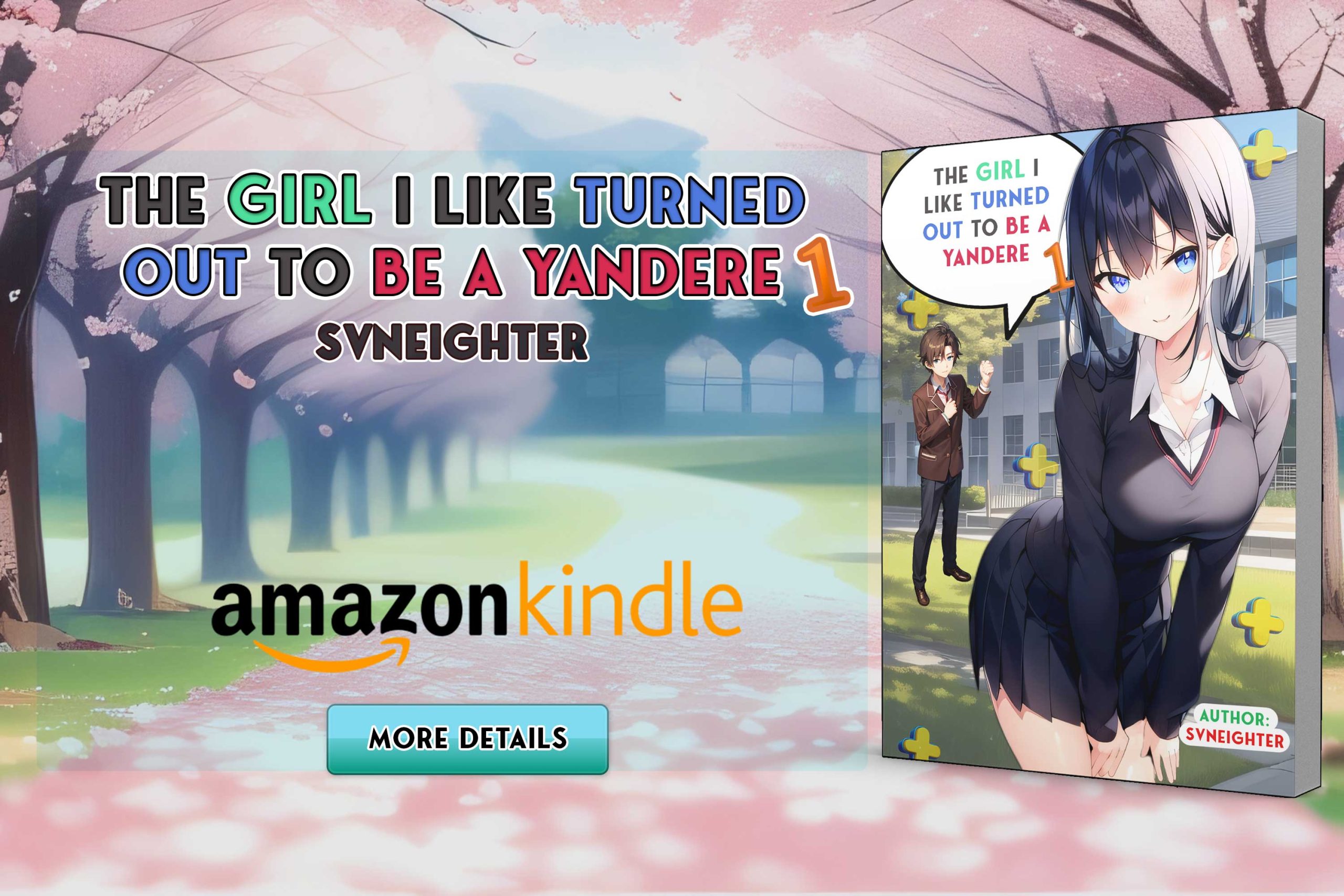 Comments for chapter "Chapter 8- Home?"
COMMENTS